Reptile World Serpentatrium
It is no secret that my son wants to be a herpetologist, he likes working with reptiles and slithery things (insert massive shudder here). Things that give me the heebee jeebies . Blech! Imagine my wince of dismay when someone on my homeschool co-op group posted about a serpentarium not terribly far from us. I winced because I knew he would think it was awesome. So, after a giant swig of my sweet tea, I rustled up the nerve to call to arrange a field trip. This would be a perfect addition to our Finding Florida studies.



Reptile World Serpentarium is located on Hwy 192 just past St. Cloud . It is about 45 mins away from all the Disney attractions, if you have a snake lover in the family then it's worth the drive . While there are about 25 or so snakes in their enclosures for you to look at, there are literally hundreds of snakes on the property since they breed their own snakes for the venom extraction. All of the enclosures are well maintained with very thick glass. Seriously, this was important to me. There are venomous snakes, water snakes, tree snakes, pretty much every snake imaginable. Each snake has an information card telling you what it is, where it lives and other interesting facts about it. We were (unfortunately?) lucky enough to be there at feeding time. The children enjoyed watching the snakes eat the large mice/rats. Thankfully, they did not feed the much larger snakes that I'm sure eat rabbits and such. You would have had to revive me for sure.
The turtle enclosure is what you notice as you walk through the entrance/gift shop. There are many different varieties including an alligator snapping turtle and soft shells. The alligator snapping turtle at Sunken Gardens would think this place was heaven. The pond area was large plus there was a nice area for them to walk around it with shelters from predatory birds. A fascinating fact is that the older turtles will eat the babies if they make it to the pond so they have to take them out until they are big enough. There are signs on the wall identifying each species of turtle in the enclosure. My children really enjoyed this area especially when they found quarters to buy turtle food.



Alligators, iguanas, and a few birds round out the walk around area. You can easily do the snakes , turtles and other areas within an hour, maybe an hour and a half if you read every snake card. My son was certainly done within that time frame. I might want to put in the disclaimer as well that this is a family-run place, you aren't going to get Disney quality here. They are out there working on enclosures, feeding the animals, cleaning cages and what not all the time. It was never intrusive or blocked us from anything but it did remind me that this is a working snake farm. While all of this is fun, that's not the main reason you should check this place out: The venom show is not to be missed! Clearly, this is the without a doubt reason people flock to this place.



Noon and 3 PM bring the beginning of the venom shows. It starts with George, the owner, talking about the snakes, the venom extraction and various other topics. He's happy to share his knowledge with the group as well as his stories (he was bitten by a king cobra three times!!), it's a fun 20 – 30 minute talk. After that you step up to the glass enclosure to watch the actual milking of the snakes. While you already understand what he's doing from the prior talk, words can not describe this show. The precision of George and his assistant, Rosa, is unparalleled. They have doing this "dance" together for 18 years. It was breath taking! This show made the drive and the fee to enter more than worth it. You could hear the rattles on the Diamondback as they grabbed the behemoth and the cobras were over the top amazing. You will never safely be this close to venomous snakes anywhere else.
For more information please watch Reptile World Serpentarium's TV Spot here.







Highlights for children:
Directly after the venom show Rosa will bring a snake out for the kids to hold, have your camera ready. For a small fee ($5, cash only) you'll have the chance to hold an alligator.



Highlights for adults:
The venom show is very interesting and you'll be able to sympathize with George and his tales of the bills he received after his many snake-related hospitalizations!



Tips for your visit:
As many of the enclosures are chain link fence you'll want to warn your children ahead of time against putting their hands on the fence. We encountered a very protective and aggressive mother alligator and were very thankful for the fence between us. (By the way, alligators can climb chain link fences, thankfully it takes them a while!)



Bring a few dollars in cash to leave in the tip box for Rosa after the venom show.
Make it Brainy with a copy of Wild at the Zoo, the perfect companion to your visit to Reptile World Serpentarium!
Date of visit: Fall 2014
Destination website: http://reptileworldserpentarium.com/index.html
Street address: 5705 East Irlo Bronson Mem. Hwy., St. Cloud, Florida 34771
Phone number: (407) 892-6905
General admission price: Under $10

---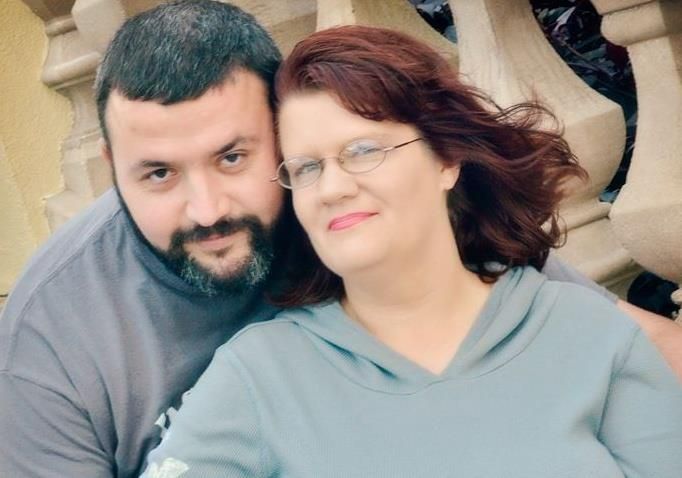 Penny Rogers is a Jesus-filled, gluten-free mama living an amazing life with her husband of 20 years & 3 amazing children in sunny Central Florida. She homeschools all three visual learners making it a must to incorporate many hands on activities & field trips. Follow Penny's adventures at Adventures in Autismland.